Now Playing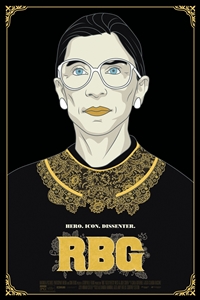 RBG
(PG)
At the age of 84, U.S. Supreme Court Justice Ruth Bader Ginsburg has developed a breathtaking legal legacy while becoming an unexpected pop culture icon.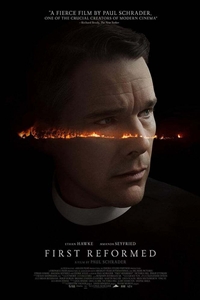 First Reformed
(R)
Reverend Ernst Toller is a solitary, middle-aged parish pastor at a small Dutch Reform church in upstate New York on the cusp of celebrating its 250th anniversary. When a pregnant parishioner asks Reverend Toller to counsel her husband, a radical environmentalist, the clergyman finds himself plunged into his own tormented past, and equally despairing future, until he finds redemption in an act of grandiose violence.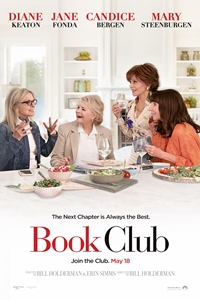 Book Club
(PG-13)
Diane is recently widowed after 40 years of marriage. Vivian enjoys her men with no strings attached. Sharon is still working through a decades-old divorce. Carol's marriage is in a slump after 35 years. Four lifelong friends' lives are turned upside down to hilarious ends when their book club tackles the infamous Fifty Shades of Grey.
Coming Soon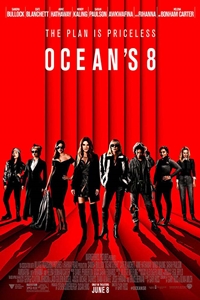 Ocean's 8 - Starts Friday
(PG-13)
Debbie Ocean gathers a crew to attempt an impossible heist at New York City's yearly Met Gala.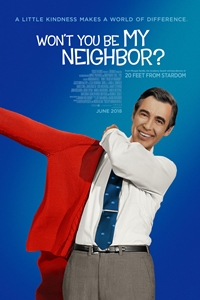 Won't You Be My Neighbor? - Starts June 22
(PG-13)
Won't You Be My Neighbor? takes an intimate look at America's favorite neighbor: Mister Fred Rogers. A portrait of a man whom we all think we know, this documentary is an emotional and moving film that takes you beyond zip-up cardigans and the land of make-believe, and into the heart of a creative genius, who inspired generations of children with compassion and limitless imagination.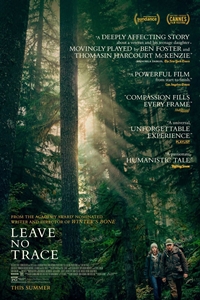 Leave No Trace
(PG)
Will (Foster) and his teenage daughter, Tom (Harcourt McKenzie), have lived off the grid for years in the forests of Portland, Oregon. When their idyllic life is shattered, both are put into social services. After clashing with their new surroundings, Will and Tom set off on a harrowing journey back to their wild homeland.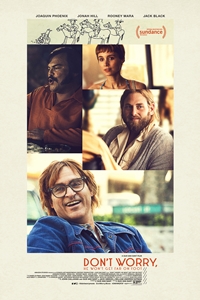 Don't Worry, He Won't Get Far on Foot
(R)
John Callahan has a lust for life, a talent for off-color jokes, and a drinking problem. When an all-night bender ends in a catastrophic car accident, the last thing he intends to do is give up drinking. But when he reluctantly enters treatment with encouragement from his girlfriend (Rooney Mara) and a charismatic sponsor (Jonah Hill) Callahan discovers a gift for drawing edgy, irreverent newspaper cartoons that develop an international following and grant him a new lease on life. Based on a true story, this poignant, insightful and often funny drama about the healing power of art is adapted from Callahan's autobiography and directed by two-time Oscar® nominee Gus Van Sant. Jack Black, Carrie Brownstein, Beth Ditto and Kim Gordon also star.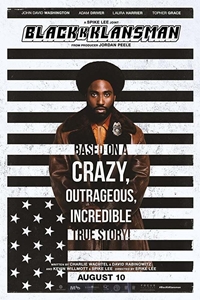 BlacKkKlansman
()
From visionary filmmaker Spike Lee comes the incredible true story of an American hero. It's the early 1970s, and Ron Stallworth (John David Washington) is the first African-American detective to serve in the Colorado Springs Police Department. Determined to make a name for himself, Stallworth bravely sets out on a dangerous mission: infiltrate and expose the Ku Klux Klan. The young detective soon recruits a more seasoned colleague, Flip Zimmerman (Adam Driver), into the undercover investigation of a lifetime. Together, they team up to take down the extremist hate group as the organization aims to sanitize its violent rhetoric to appeal to the mainstream. Produced by the team behind the Academy-Award winning Get Out.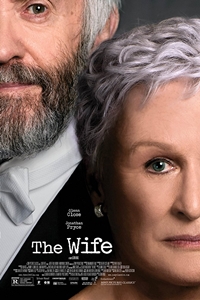 The Wife
(R)
Joan Castleman is a highly intelligent and still-striking beauty, the perfect devoted wife. Forty years spent sacrificing her own talent, dreams and ambitions to fan the flames of her charismatic husband Joe and his skyrocketing literary career. Ignoring his infidelities and excuses because of his "art" with grace and humor. Their fateful pact has built a marriage upon uneven compromises and Joan's reached her breaking point. On the eve of Joe's Nobel Prize for Literature, the crown jewel in a spectacular body of work, Joan's coup de grace is to confront the biggest sacrifice of her life and secret of his career.
Admission Prices
Adults:
$10.50
Children:
$8.50
Seniors:
$8.50
Bargain Matinee:
$8.50