Now Playing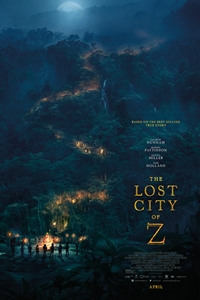 The Lost City of Z
(PG-13)
The true story of British explorer Percy Fawcett, who journeys into the Amazon at the dawn of the 20th century and discovers evidence of an previously unknown, advanced civilization that may have once inhabited the region.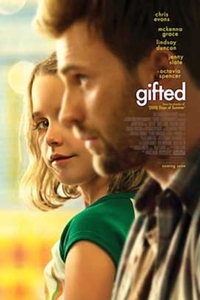 Gifted
(PG-13)
Frank Adler is a single man raising a child prodigy - his spirited young niece Mary - in a coastal town in Florida.
Coming Soon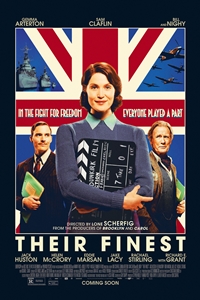 Their Finest
(R)
The year is 1940, Britain. With the nation devastated by the war, the British ministry turns to propaganda films to boost morale at home. Realizing their films could use "a woman's touch", the ministry hires Catrin Cole (Gemma Arterton) as a scriptwriter in charge of writing the female dialogue. Although her artist husband looks down on her job, Catrin's natural flair quickly gets her noticed by charming lead scriptwriter Buckley (Sam Claflin). Catrin and Buckley set out to make an epic feature film based on the Battle of Dunkirk starring pretentious fading movie star Ambrose Hilliard (Bill Nighy). As bombs are dropping all around them, Catrin, Buckley and their colorful cast and crew work furiously to make a film that will warm the hearts of the nation.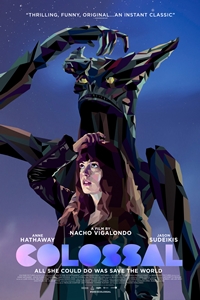 Colossal
(R)
Gloria is an out-of-work girl who, after getting kicked out of her apartment by her boyfriend, is forced to leave her life in New York and move back to her hometown. When news reports surface that a giant creature is destroying Seoul, South Korea, Gloria gradually comes to the realization that she is somehow connected to this far-off phenomenon. As events begin to spin out of control, Gloria must determine why her seemingly insignificant existence has such a colossal effect on the fate of the world.a
3 Generations
(PG-13)
The stirring and touching story of three generations of a family living under one roof in New York as they must deal with the life-changing transformation by one that ultimately affects them all. Ray is a teenager who has come to the realization that she isn't meant to be a girl and has decided to transition from female to male. His single mother, Maggie, must track down Ray's biological father to get his legal consent to allow Ray's transition. Dolly, Ray's lesbian grandmother is having a hard time accepting that she now has a grandson. They must each confront their own identities and learn to embrace change and their strength as a family in order to ultimately find acceptance and understanding.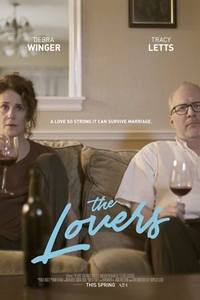 The Lovers
(R)
The Lovers is a refreshing, funny look at love, fidelity, and family, starring Debra Winger and Tracy Letts as a long-married and completely dispassionate husband and wife. Both are in the midst of serious affairs and are increasingly committed to their new partners. But on the brink of officially calling it quits, a spark between them suddenly and unexpectedly reignites, leading them into an impulsive romance that forces them to navigate the hilarious complications of "cheating" on their respective lovers. A mixture of humor and powerful emotion, the story is a uniquely honest take on modern marriage.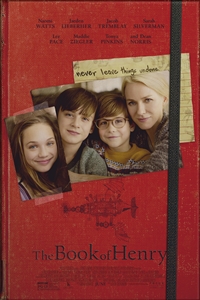 The Book of Henry
(PG-13)
Sometimes things are not always what they seem, especially in the small suburban town where the Carpenter family lives. Single suburban mother Susan Carpenter works as a waitress at a diner, alongside feisty family friend Sheila. Her younger son Peter is a playful 8-year-old. Taking care of everyone and everything in his own unique way is Susan's older son Henry, age 11. Protector to his adoring younger brother and tireless supporter of his often self-doubting mother - and, through investments, of the family as a whole - Henry blazes through the days like a comet. Susan discovers that the family next door, which includes Henry's kind classmate Christina, has a dangerous secret - and that Henry has devised a surprising plan to help. As his brainstormed rescue plan for Christina takes shape in thrilling ways, Susan finds herself at the center of it.
Admission Prices
Adults:
$10.50
Children:
$8.50
Seniors:
$8.50
Bargain Matinee:
$8.50