Now Playing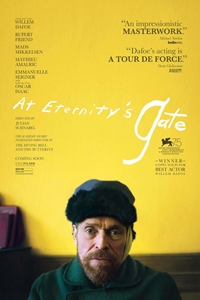 At Eternity's Gate
(PG-13)
A provocative and deeply human portrait of the final two years of Vincent Van Gogh's life.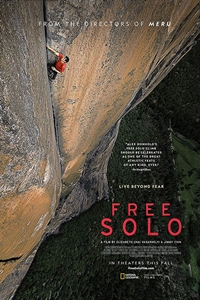 Free Solo
(PG-13)
FREE SOLO is an edge-of-your seat thriller and an inspiring portrait of an athlete who challenges both his body and his beliefs on a quest to triumph over the impossible, revealing the personal toll of excellence.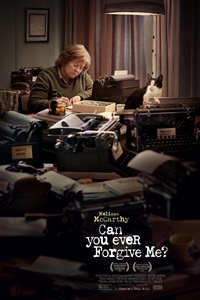 Can You Ever Forgive Me?
(R)
CAN YOU EVER FORGIVE ME? is the true story of best-selling celebrity biographer Lee Israel who made her living in the 1970's and 80's profiling the likes of Katharine Hepburn and Estee Lauder. When Lee is no longer able to get published because she has fallen out of step with current tastes, she turns her art form to deception.
Coming Soon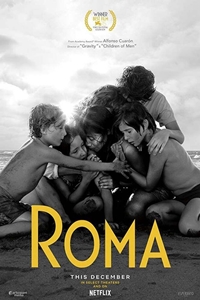 Roma - Starts Friday, Dec. 14
(R)
This film from Oscar winner Alfonso Cuarón chronicles a tumultuous year in the life of a middle-class family in Mexico City in the early 1970s.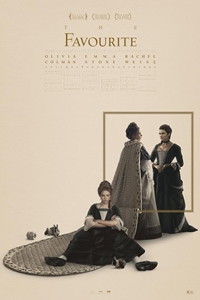 The Favourite - Starts Friday, Dec. 14th
(R)
Early 18th century. England is at war with the French. Nevertheless, duck racing and pineapple eating are thriving. A frail Queen Anne occupies the throne and her close friend Lady Sarah governs the country in her stead while tending to Anne's ill health and mercurial temper. When a new servant Abigail arrives, her charm endears her to Sarah. Sarah takes Abigail under her wing and Abigail sees a chance at a return to her aristocratic roots. As the politics of war become quite time consuming for Sarah, Abigail steps into the breach to fill in as the Queen's companion. Their burgeoning friendship gives her a chance to fulfil her ambitions and she will not let woman, man, politics or rabbit stand in her way.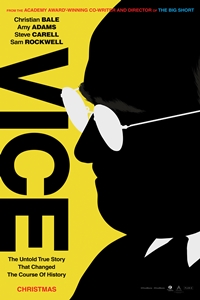 Vice
(R)
VICE explores the epic story about how a bureaucratic Washington insider quietly became the most powerful man in the world as Vice-President to George W. Bush, reshaping the country and the globe in ways that we still feel today.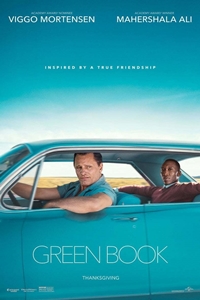 Green Book
(PG-13)
When Tony Lip (Mortensen), a bouncer from an Italian-American neighborhood in the Bronx, is hired to drive Dr. Don Shirley (Ali), a world-class Black pianist, on a concert tour from Manhattan to the Deep South, they must rely on "The Green Book" to guide them to the few establishments that were then safe for African-Americans. Confronted with racism, danger-as well as unexpected humanity and humor-they are forced to set aside differences to survive and thrive on the journey of a lifetime.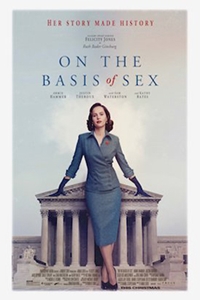 On The Basis Of Sex
(PG-13)
The film tells an inspiring and spirited true story that follows young lawyer Ruth Bader Ginsburg as she teams with her husband Marty to bring a groundbreaking case before the Supreme Court and overturn a century of gender discrimination. The feature will premiere in 2018 in line with Justice Ginsburg's 25th anniversary on the Supreme Court.
Admission Prices
Adults:
$11.00
Children:
$8.50
Seniors:
$8.50
Adult Matinee:
$9.00