Now Playing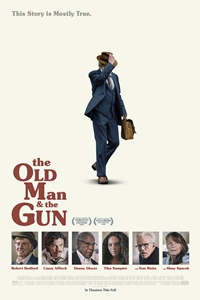 The Old Man & The Gun
(PG-13)
THE OLD MAN AND THE GUN is based on the true story of Forrest Tucker (Robert Redford), from his audacious escape from San Quentin at the age of 70 to an unprecedented string of heists that confounded authorities and enchanted the public.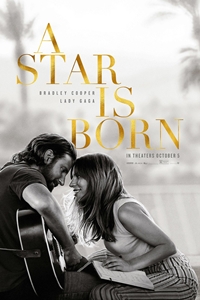 A Star is Born
(R)
Ally has just about given up on her dream to make it big as a singer, until Jack coaxes her into the spotlight.
Coming Soon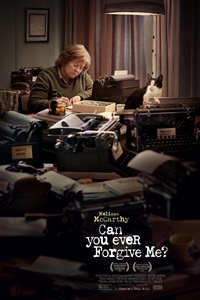 Can You Ever Forgive Me? - Starts November 9
(R)
CAN YOU EVER FORGIVE ME? is the true story of best-selling celebrity biographer (and friend to cats) Lee Israel (Melissa McCarthy) who made her living in the 1970's and 80's profiling the likes of Katharine Hepburn, Tallulah Bankhead, Estee Lauder and journalist Dorothy Kilgallen. When Lee is no longer able to get published because she has fallen out of step with current tastes, she turns her art form to deception, abetted by her loyal friend Jack.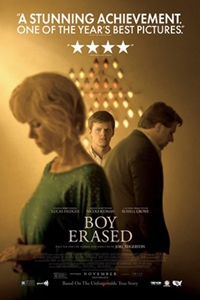 Boy Erased - Starts November 16
(R)
Boy Erased tells the story of Jared (Hedges), the son of a Baptist pastor in a small American town, who is outed to his parents (Kidman and Crowe) at age 19. Jared is faced with an ultimatum: attend a gay conversion therapy program - or be permanently exiled and shunned by his family, friends, and faith. Boy Erased is the true story of one young man's struggle to find himself while being forced to question every aspect of his identity.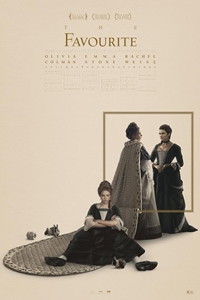 The Favourite
(R)
Early 18th century. England is at war with the French. Nevertheless, duck racing and pineapple eating are thriving. A frail Queen Anne occupies the throne and her close friend Lady Sarah governs the country in her stead while tending to Anne's ill health and mercurial temper. When a new servant Abigail arrives, her charm endears her to Sarah. Sarah takes Abigail under her wing and Abigail sees a chance at a return to her aristocratic roots. As the politics of war become quite time consuming for Sarah, Abigail steps into the breach to fill in as the Queen's companion. Their burgeoning friendship gives her a chance to fulfil her ambitions and she will not let woman, man, politics or rabbit stand in her way.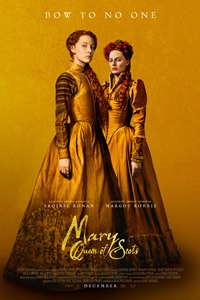 Mary Queen of Scots
()
Mary Queen of Scots explores the turbulent life of the charismatic Mary Stuart. Queen of France at 16 and widowed at 18, Mary defies pressure to remarry. Instead, she returns to her native Scotland to reclaim her rightful throne. But Scotland and England fall under the rule of the compelling Elizabeth 1. Each young Queen beholds her "sister" in fear and fascination. Rivals in power and in love, and female regents in a masculine world, the two must decide how to play the game of marriage versus independence. Determined to rule as much more than a figurehead, Mary asserts her claim to the English throne, threatening Elizabeth's sovereignty. Betrayal, rebellion, and conspiracies within each court imperil both thrones - and change the course of history.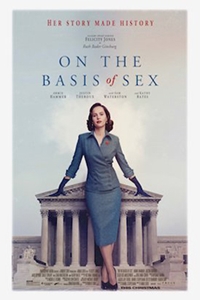 On The Basis Of Sex
(PG-13)
The film tells an inspiring and spirited true story that follows young lawyer Ruth Bader Ginsburg as she teams with her husband Marty to bring a groundbreaking case before the Supreme Court and overturn a century of gender discrimination. The feature will premiere in 2018 in line with Justice Ginsburg's 25th anniversary on the Supreme Court.
Admission Prices
Adults:
$11.00
Children:
$8.50
Seniors:
$8.50
Adult Matinee:
$9.00