Now Playing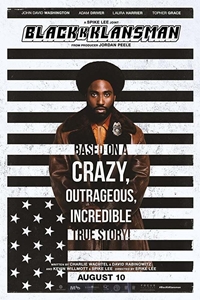 BlacKkKlansman
(R)
From visionary filmmaker Spike Lee comes the incredible true story of an American hero. It's the early 1970s, and Ron Stallworth (John David Washington) is the first African-American detective to serve in the Colorado Springs Police Department.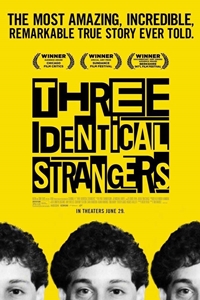 Three Identical Strangers
(PG-13)
Three strangers are reunited by astonishing coincidence after being born identical triplets, separated at birth, and adopted by three different families.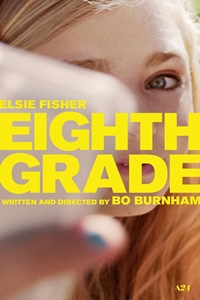 Eighth Grade
(R)
Thirteen-year-old Kayla endures the tidal wave of contemporary suburban adolescence as she makes her way through the last week of middle school the end of her thus far disastrous eighth grade year before she begins high school.
Coming Soon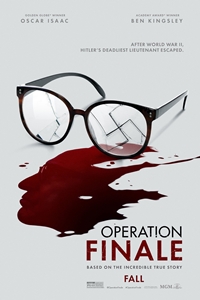 Operation Finale - Starts Aug. 29
(PG-13)
The film vividly captures the ingenious and brilliantly executed mission to capture Adolf Eichmann, one of the chief architects of the Holocaust.
Fifteen years after the end of World War II, acting on irrefutable evidence, a top-secret team of Israeli agents travel to Argentina where Eichmann (Kingsley) has been in hiding together with his family under an alias Ricardo Klement and execute an extremely dangerous abduction. In attempting to sneak him out of Argentina to stand trial in Israel while being pursued by the country's right-wing forces, agent Peter Malkin (Isaac) is forced to engage Eichmann in an intense and gripping game of cat-and-mouse with life-and-death stakes.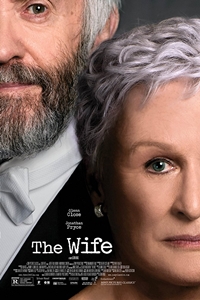 The Wife - Starts Sept. 7
(R)
After nearly forty years of marriage, JOAN and JOE CASTLEMAN (Glenn Close and Jonathan Pryce) are complements. Where Joe is casual, Joan is elegant. Where Joe is vain, Joan is self-effacing. And where Joe enjoys his very public role as Great American Novelist, Joan pours her considerable intellect, grace, charm, and diplomacy into the private role of Great Man's Wife. Joe is about to be awarded the Nobel Prize for his acclaimed and prolific body of work. Joe's literary star has blazed since he and Joan first met in the late 1950. THE WIFE interweaves the story of the couple's youthful passion and ambition with a portrait of a marriage, thirty-plus years later - a lifetime's shared compromises, secrets, betrayals, and mutual love.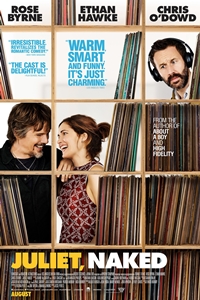 Juliet, Naked
(R)
Annie is stuck in a long-term relationship with Duncan - an obsessive fan of obscure rocker Tucker Crowe. Duncan is far more devoted to his music idol than to Annie. When the acoustic demo of Tucker's hit record from 25 years ago surfaces, it leads to a life-changing encounter between Annie and the elusive rocker himself.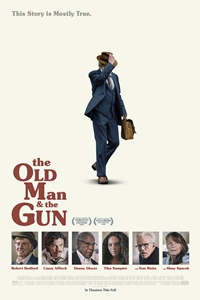 The Old Man & The Gun
(PG-13)
THE OLD MAN AND THE GUN is based on the true story of Forrest Tucker (Robert Redford), from his audacious escape from San Quentin at the age of 70 to an unprecedented string of heists that confounded authorities and enchanted the public. Wrapped up in the pursuit are detective John Hunt (Casey Affleck), who becomes captivated with Forrest's commitment to his craft, and a woman (Sissy Spacek), who loves him in spite of his chosen profession.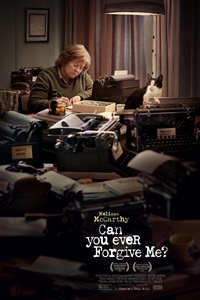 Can You Ever Forgive Me?
(R)
CAN YOU EVER FORGIVE ME? is the true story of best-selling celebrity biographer (and friend to cats) Lee Israel (Melissa McCarthy) who made her living in the 1970's and 80's profiling the likes of Katharine Hepburn, Tallulah Bankhead, Estee Lauder and journalist Dorothy Kilgallen. When Lee is no longer able to get published because she has fallen out of step with current tastes, she turns her art form to deception, abetted by her loyal friend Jack.
Admission Prices
Adults:
$10.50
Children:
$8.50
Seniors:
$8.50
Bargain Matinee:
$8.50