Now Playing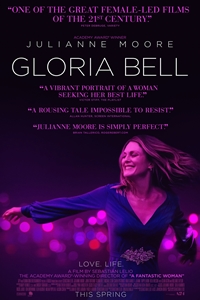 Gloria Bell
(R)
Gloria is a free-spirited divorcée who spends her days at a straight-laced office job and her nights on the dance floor, joyfully letting loose at clubs around Los Angeles. After meeting Arnold on a night out, she finds herself thrust into an unexpected new romance...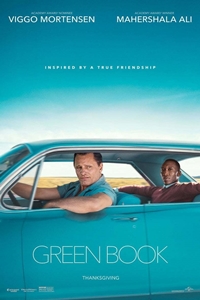 Green Book
(PG-13)
When Tony Lip, a bouncer from an Italian-American neighborhood in the Bronx, is hired to drive Dr. Don Shirley, a world-class Black pianist, on a concert tour from Manhattan to the Deep South, they must rely on "The Green Book" to guide them to the few establishments that were then safe for African-Americans.
Coming Soon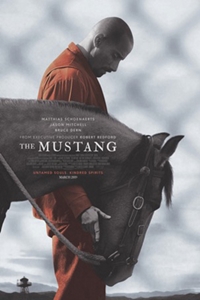 The Mustang - Starts March 29
(R)
Roman (Matthias Schoenaerts), a convict in a rural Nevada prison who struggles to escape his violent past, is required to participate in an "outdoor maintenance" program as part of his state-mandated social rehabilitation. Spotted by a no-nonsense veteran trainer (Bruce Dern) and helped by an outgoing fellow inmate and trick rider (Jason Mitchell), Roman is accepted into the selective wild horse training section of the program, where he finds his own humanity in gentling an especially unbreakable mustang.
Hotel Mumbai
(R)
A gripping true story of humanity and heroism, HOTEL MUMBAI vividly recounts the 2008 siege of the famed Taj Hotel by a group of terrorists in Mumbai, India. Refusing to leave their guests, the renowned chef Hemant Oberoiand a waiter choose to risk their lives to keep everyone safe. As the world watches on, a desperate couple is forced to make unthinkable sacrifices to protect their newborn child.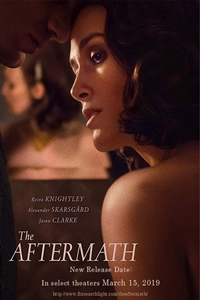 The Aftermath
(R)
THE AFTERMATH is set in post war Germany in 1946. Rachael Morgan (Keira Knightley) arrives in the ruins of Hamburg in the bitter winter, to be reunited with her husband Lewis (Jason Clarke), a British colonel charged with rebuilding the shattered city. But as they set off for their new home, Rachael is stunned to discover that Lewis has made an unexpected decision: They will be sharing the grand house with its previous owners, a German widower (Alexander Skarsgård) and his troubled daughter. In this charged atmosphere, enmity and grief give way to passion and betrayal.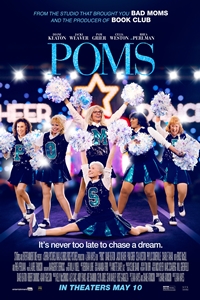 Poms
()
POMS is a comedy about a group of women who form a cheerleading squad at their retirement community, proving that you're never too old to 'bring it!'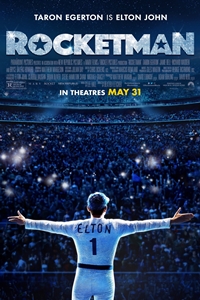 Rocketman
()
ROCKETMAN is an epic musical fantasy about the incredible human story of Elton John's breakthrough years. The film follows the fantastical journey of transformation from shy piano prodigy Reginald Dwight into international superstar Elton John. This inspirational story - set to Elton John's most beloved songs and performed by star Taron Egerton - tells the universally relatable story of how a small-town boy became one of the most iconic figures in pop culture. ROCKETMAN also stars Jamie Bell as Elton's longtime lyricist and writing partner Bernie Taupin, Richard Madden as Elton's first manager, John Reid, and Bryce Dallas Howard as Elton's mother Sheila Farebrother.
Admission Prices
Adults:
$11.00
Children:
$8.50
Seniors:
$8.50
Adult Matinee:
$9.00