Now Playing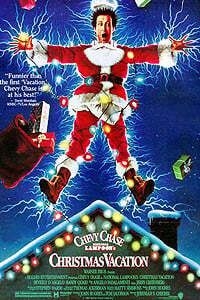 National Lampoon's Christmas Vacation
(PG-13)
This is the third in the "National Lampoon" series about the Griswold family. In this sequel, the Griswolds must deal with a holiday with their in-laws.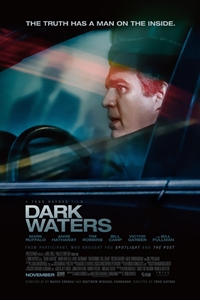 Dark Waters
(PG-13)
Inspired by a shocking true story, a tenacious attorney uncovers a dark secret that connects a growing number of unexplained deaths due to one of the world's largest corporations. In the process, he risks everything to expose the truth.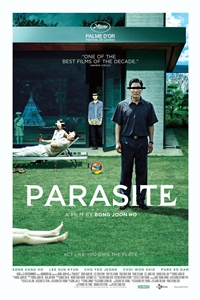 Parasite
(R)
Ki-taek's family of four is close, but fully unemployed, with a bleak future ahead of them. The son Ki-woo is recommended by his friend, a student at a prestigious university, for a well-paid tutoring job, spawning hopes of a regular income. Carrying the expectations of all his family, Ki-woo heads to the Park family home for an interview. Arriving at the house of Mr. Park, the owner of a global IT firm, Ki-woo meets Yeon-kyo, the beautiful young lady of the house. But following this first meeting between the two families, an unstoppable string of mishaps lies in wait.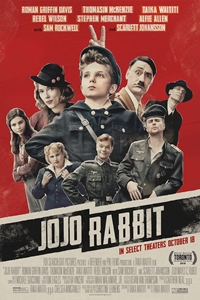 Jojo Rabbit
(PG-13)
A World War II satire that follows a lonely German boy, whose world view is turned upside down when he discovers his single mother is hiding a young girl in her attic. Aided only by his idiotic imaginary friend, Adolf Hitler, Jojo must confront his naive patriotism.
Coming Soon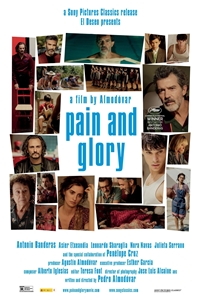 Pain and Glory - Starts Friday
(R)
Pain and Glory tells of a series of reencounters experienced by Salvador Mallo, a film director in his physical decline. Some of them in the flesh, others remembered: his childhood in the 60s, when he emigrated with his parents to a village in Valencia in search of prosperity, the first desire, his first adult love in the Madrid of the 80s, the pain of the breakup of that love while it was still alive and intense, writing as the only therapy to forget the unforgettable, the early discovery of cinema, and the void, the infinite void that creates the incapacity to keep on making films. Pain and Glory talks about creation, about the difficulty of separating it from one's own life and about the passions that give it meaning and hope. In recovering his past, Salvador finds the urgent need to recount it, and in that need he also finds his salvation.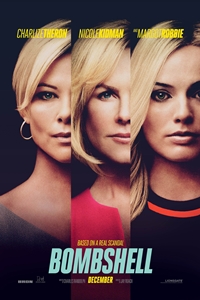 Bombshell
(R)
Bombshell is a revealing look inside the most powerful and controversial media empire of all time; Fox News, and the explosive story of women who brought down the infamous man who created it.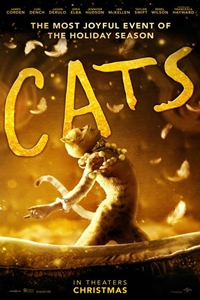 Cats
(PG)
Oscar®-winning director Tom Hooper transforms Andrew Lloyd Webber's record-shattering stage musical into a breakthrough cinematic event. Featuring Lloyd Webber's iconic music and a world-class cast of dancers under the guidance of Tony-winning choreographer Andy Blankenbuehler (Hamilton, In the Heights), the film reimagines the musical for a new generation with spectacular production design, state-of-the-art technology, and dance styles ranging from classical ballet to contemporary, hip-hop to jazz, street dance to tap.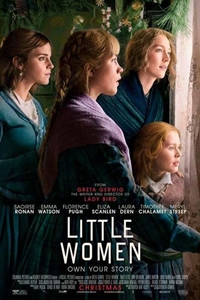 Little Women - Starts Christmas Day!
(PG)
Writer-director Greta Gerwig (Lady Bird) has crafted a Little Women that draws on both the classic novel and the writings of Louisa May Alcott, and unfolds as the author's alter ego, Jo March, reflects back and forth on her fictional life. In Gerwig's take, the beloved story of the March sisters - four young women each determined to live life on her own terms -- is both timeless and timely. Portraying Jo, Meg, Amy, and Beth March, the film stars Saoirse Ronan, Emma Watson, Florence Pugh, Eliza Scanlen, with Timothée Chalamet as their neighbor Laurie, Laura Dern as Marmee, and Meryl Streep as Aunt March.
1917
(R)
At the height of the First World War, two young British soldiers, Schofield (Captain Fantastic's George MacKay) and Blake (Game of Thrones' Dean-Charles Chapman) are given a seemingly impossible mission. In a race against time, they must cross enemy territory and deliver a message that will stop a deadly attack on hundreds of soldiers - Blake's own brother among them.
Admission Prices
Adults:
$11.00
Children:
$8.50
Seniors:
$8.50
Adult Matinee:
$9.00