Now Playing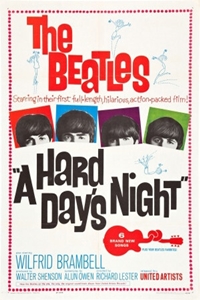 A Hard Day's Night - May 23rd @ 7pm
(G)
The Beatles travel from their home town of Liverpool to London to perform in a television broadcast. Along the way they must rescue Paul's grandfather from various misadventures and drummer Ringo goes missing just before the crucial concert.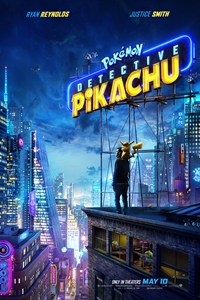 Pokémon Detective Pikachu
(PG)
The story begins when ace detective Harry Goodman goes mysteriously missing, prompting his 21-year-old son Tim to find out what happened. Aiding in the investigation is Harry's former Pokémon partner, Detective Pikachu: a hilariously wise-cracking, adorable super-sleuth who is a puzzlement even to himself.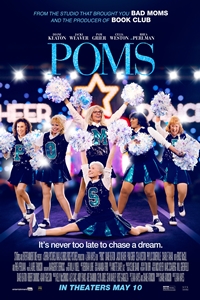 POMS
(PG-13)
POMS is a comedy about a group of women who form a cheerleading squad at their retirement community, proving that you're never too old to 'bring it!'
Coming Soon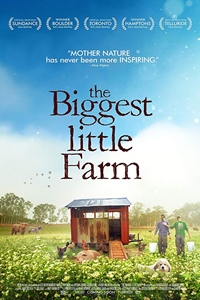 The Biggest Little Farm - Starts Friday!
(PG)
A testament to the immense complexity of nature, The Biggest Little Farm follows two dreamers and a dog on an odyssey to bring harmony to both their lives and the land.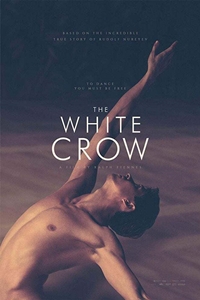 The White Crow - Starts Friday
(R)
Ralph Fiennes' THE WHITE CROW was inspired by the book Rudolf Nureyev: The Life by Julie Kavanaugh. The drama charts the iconic dancer's famed defection from the Soviet Union to the West in 1961, despite KGB efforts to stop him.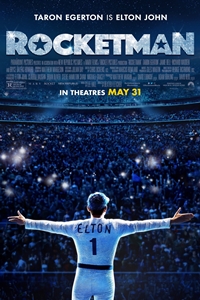 Rocketman - Starts May 31st
(R)
ROCKETMAN is an epic musical fantasy about the incredible human story of Elton John's breakthrough years. The film follows the fantastical journey of transformation from shy piano prodigy Reginald Dwight into international superstar Elton John. This inspirational story - set to Elton John's most beloved songs and performed by star Taron Egerton - tells the universally relatable story of how a small-town boy became one of the most iconic figures in pop culture. ROCKETMAN also stars Jamie Bell as Elton's longtime lyricist and writing partner Bernie Taupin, Richard Madden as Elton's first manager, John Reid, and Bryce Dallas Howard as Elton's mother Sheila Farebrother.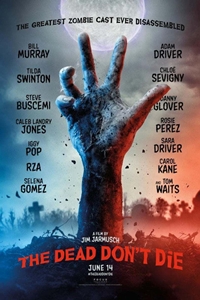 The Dead Don't Die
(R)
The peaceful town of Centerville is faced with a horde of zombies as the dead begin to come out of their graves.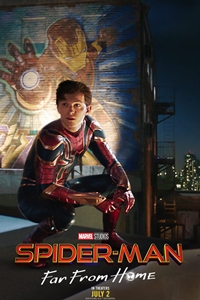 Spider-Man: Far from Home
()
Following the events of Avengers: Endgame, Spider-Man must step up to take on new threats in a world that has changed forever.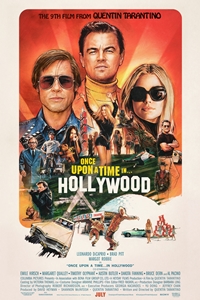 Once Upon a Time In Hollywood
()
Quentin Tarantino's ninth feature film is a story that takes place in Los Angeles in 1969, at the height of hippy Hollywood. The two lead characters are Rick Dalton (Leonardo DiCaprio), former star of a western TV series, and his longtime stunt double Cliff Booth (Brad Pitt). Both are struggling to make it in a Hollywood they don't recognize anymore. But Rick has a very famous next-door neighbor...Sharon Tate.
Admission Prices
Adults:
$11.00
Children:
$8.50
Seniors:
$8.50
Adult Matinee:
$9.00