Now Playing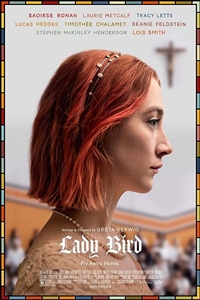 Lady Bird
(R)
The relationship comedy stars Saoirse Ronan as Christine McPherson, a rebellious student at a conservative Catholic Sacramento high school who wants to escape her family and small town constraints to go to college in New York.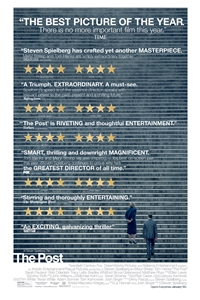 The Post
(PG-13)
The unlikely partnership between The Washington Post's Katharine Graham, the first female publisher of a major American newspaper, and editor Ben Bradlee, as they race to catch up with The New York Times to expose a massive cover-up of government secrets that spanned three decades and four U.S. Presidents.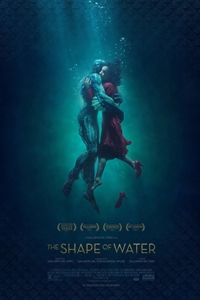 The Shape of Water
(R)
An other-worldly fairy tale, set against the backdrop of Cold War era America circa 1963. In the hidden high-security government laboratory where she works, lonely Elisa is trapped in a life of silence and isolation. Elisa's life is changed forever when she and co-worker Zelda discover a secret classified experiment.
Coming Soon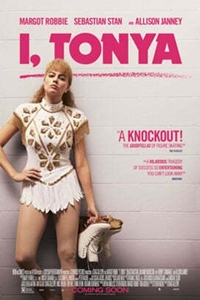 I, Tonya
(R)
Based on the unbelievable, but true events, I, TONYA is a darkly comedic tale of American figure skater, Tonya Harding, and one of the most sensational scandals in sports history. Though Harding was the first American woman to complete a triple axel in competition, her legacy was forever defined by her association with an infamous, ill-conceived, and even more poorly executed attack on fellow Olympic competitor Nancy Kerrigan. Featuring an iconic turn by Margot Robbie as the fiery Harding, a mustachioed Sebastian Stan as her impetuous ex-husband Jeff Gillooly, a tour-de-force performance from Allison Janney as her acid-tongued mother, LaVona Golden, and an original screenplay by Steven Rogers, Craig Gillespie's I, TONYA is an absurd, irreverent, and piercing portrayal of Harding's life and career in all of its unchecked and checkered glory.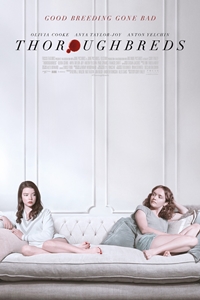 Thoroughbreds
()
Childhood friends Lily and Amanda reconnect in suburban Connecticut after years of growing apart. Lily has turned into a polished, upper-class teenager, with a fancy boarding school on her transcript and a coveted internship on her resume; Amanda has developed a sharp wit and her own particular attitude, but all in the process of becoming a social outcast. Though they initially seem completely at odds, the pair bond over Lily's contempt for her oppressive stepfather, Mark, and as their friendship grows, they begin to bring out one another's most destructive tendencies. Their ambitions lead them to hire a local hustler, Tim, and take matters into their own hands to set their lives straight.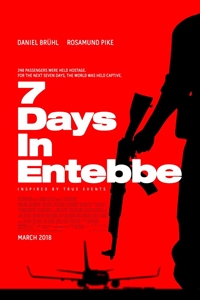 7 Days In Entebbe
(PG-13)
A gripping thriller inspired by the true events of the 1976 hijacking of an Air France flight en route from Tel Aviv to Paris, the film depicts the most daring rescue mission ever attempted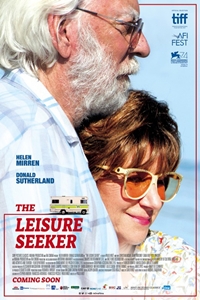 The Leisure Seeker
(R)
"The Leisure Seeker" is the story of a runaway couple going on an unforgettable cross-country journey in their vintage camper. Ella and John are fleeing the suffocating care of their doctors and grown children. He is distracted but strong; she is frail but sharp. Their journey aboard the faithful old camper they call The Leisure Seeker takes them from Boston to Key West. Sharing moments of exhilaration and anguish, they recapture their passion for life and their love for one another on a road trip that provides revelation and surprise right up to the very end.
Admission Prices
Adults:
$10.50
Children:
$8.50
Seniors:
$8.50
Bargain Matinee:
$8.50