Times for Friday, November 24

choose date: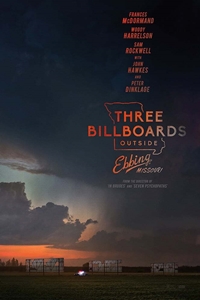 Three Billboards Outside Ebbing, Missouri
Rated:
R
Starring:
Frances McDormand, Woody Harrelson, Sam Rockwell, Abbie Cornish
Directed By:
Martin McDonagh
Run Time:
1 hr. 55 min.
After months have passed without a culprit in her daughter's murder case, Mildred Hayes makes a bold move, painting three signs leading into her town with a controversial message directed at William Willoughby, the town's revered chief of police. When his second-in-command Officer Dixon, an immature mother's boy with a penchant for violence, gets involved, the battle between Mildred and Ebbing's law enforcement is only exacerbated.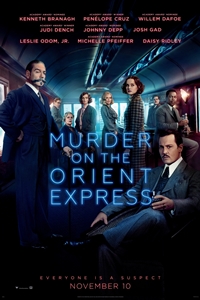 Murder on the Orient Express
Rated:
PG-13
Starring:
Kenneth Branagh, Willem Dafoe, Penélope Cruz, Judi Dench
Directed By:
Kenneth Branagh
Run Time:
1 hr. 49 min.
A lavish train ride through Europe quickly unfolds into one of the most thrilling mysteries ever told. Thirteen strangers stranded on a train, where everyone is a suspect. One man must race against time to solve the puzzle before the murderer strikes again.