Times for Monday, June 18

choose date: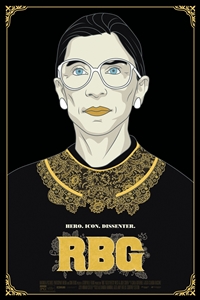 RBG
Rated:
PG
Starring:
Ruth Bader Ginsburg, Jane Ginsburg, James Ginsburg, Bill Clinton
Directed By:
Julie Cohen, Betsy West
Run Time:
1 hr. 37 min.
At the age of 84, U.S. Supreme Court Justice Ruth Bader Ginsburg has developed a breathtaking legal legacy while becoming an unexpected pop culture icon.
Showtimes for Mon, Jun 18:
1:20 | 4:30 | 7:00 | 8:55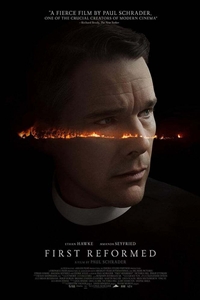 First Reformed
Rated:
R
Starring:
Ethan Hawke, Amanda Seyfried, Cedric Kyles, Michael Gaston
Directed By:
Paul Schrader
Run Time:
1 hr. 53 min.
Reverend Ernst Toller is a solitary, middle-aged parish pastor at a small Dutch Reform church in upstate New York on the cusp of celebrating its 250th anniversary. When a pregnant parishioner asks Reverend Toller to counsel her husband, a radical environmentalist, the clergyman finds himself plunged into his own tormented past, and equally despairing future, until he finds redemption in an act of grandiose violence.
Showtimes for Mon, Jun 18:
4:00 | 8:40
98% on Rottentomatoes.com!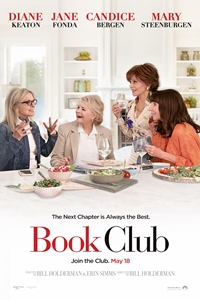 Book Club
Rated:
PG-13
Starring:
Diane Keaton, Jane Fonda, Candice Bergen, Mary Steenburgen
Directed By:
Bill Holderman
Run Time:
1 hr. 44 min.
Diane is recently widowed after 40 years of marriage. Vivian enjoys her men with no strings attached. Sharon is still working through a decades-old divorce. Carol's marriage is in a slump after 35 years. Four lifelong friends' lives are turned upside down to hilarious ends when their book club tackles the infamous Fifty Shades of Grey.