Times for Monday, December 10

choose date: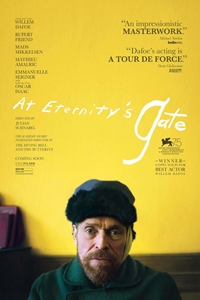 At Eternity's Gate
Rated:
PG-13
Starring:
Willem Dafoe, Rupert Friend, Oscar Isaac, Mads Mikkelsen
Directed By:
Julian Schnabel
Run Time:
1 hr. 51 min.
A provocative and deeply human portrait of the final two years of Vincent Van Gogh's life.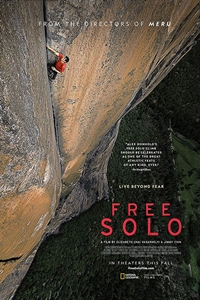 Free Solo
Rated:
PG-13
Starring:
Alex Honnold
Directed By:
Jimmy Chin, Elizabeth Chai Vasarhel
Run Time:
1 hr. 37 min.
FREE SOLO is an edge-of-your seat thriller and an inspiring portrait of an athlete who challenges both his body and his beliefs on a quest to triumph over the impossible, revealing the personal toll of excellence.
Showtimes for Mon, Dec 10:
1:20 | 7:00
Last Day is Thursday!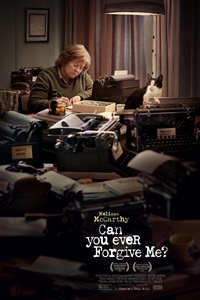 Can You Ever Forgive Me?
Rated:
R
Starring:
Julie Ann Emery, Melissa McCarthy, Jennifer Westfeldt, Christian Navarro
Directed By:
Marielle Heller
Run Time:
1 hr. 47 min.
CAN YOU EVER FORGIVE ME? is the true story of best-selling celebrity biographer Lee Israel who made her living in the 1970's and 80's profiling the likes of Katharine Hepburn and Estee Lauder. When Lee is no longer able to get published because she has fallen out of step with current tastes, she turns her art form to deception.