Times for Friday, August 28

choose date: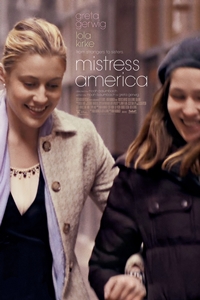 Mistress America
Rated:
R
Starring:
Lola Kirke, Greta Gerwig, Heather Lind, Michael Chernus
Directed By:
Noah Baumbach
Run Time:
1 hr. 26 min.
When Tracy is taken in by her soon-to-be stepsister, Brooke - a resident of Times Square and adventurous gal about town - she is rescued from her disappointment and seduced by Brooke's alluringly mad schemes.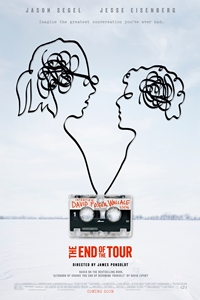 The End of the Tour
Rated:
R
Starring:
Jesse Eisenberg, Jason Segel, Anna Chlumsky, Joan Cusack
Directed By:
James Ponsoldt
Run Time:
1 hr. 46 min.
The story of the five-day interview between Rolling Stone reporter (and novelist) David Lipsky and acclaimed novelist David Foster Wallace, which took place right after the 1996 publication of Wallace's groundbreaking epic novel, Infinite Jest.
Showtimes for Fri, Aug 28:
8:45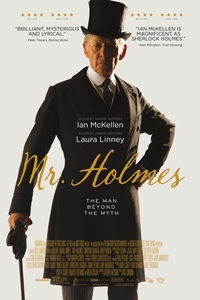 Mr. Holmes
Rated:
PG
Starring:
Ian McKellen, Laura Linney, Milo Parker, Hiroyuki Sanada
Directed By:
Bill Condon
Run Time:
1 hr. 45 min.
1947, an aging Sherlock Holmes returns from a journey to Japan. Grappling with the diminishing powers of his mind, he revisits the circumstances of the unsolved case that forced him into retirement.