Times for Monday, November 30

choose date: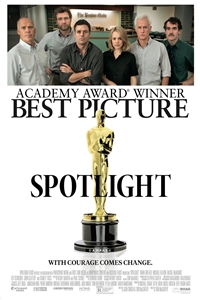 Spotlight
Rated:
R
Starring:
Mark Ruffalo, Michael Keaton, Rachel McAdams, Liev Schreiber
Directed By:
Tom McCarthy
Run Time:
2 hr. 07 min.
For years, whispers of the Boston Archdiocese's cover up of sexual abuse within the Catholic church were largely ignored by the media, the police and the legal system. Against all odds, Boston Globe's Spotlight investigation team fought to expose the truth.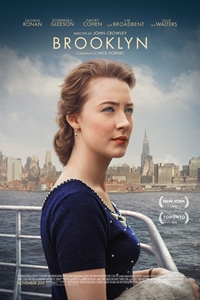 Brooklyn
Rated:
PG-13
Starring:
Saoirse Ronan, Domhnall Gleeson, Emory Cohen, Jim Broadbent
Directed By:
John Crowley
Run Time:
1 hr. 45 min.
Set in the early 1950s, this is the story of a young woman, Eilis who moves from small town Ireland to Brooklyn, NY where, unlike home, she has the opportunity for work and for a future - and love, in the shape of Italian-American Tony.