Times for Friday, July 29

choose date: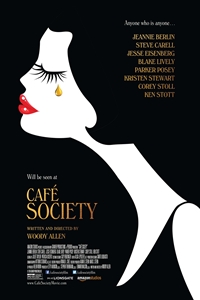 Café Society
Rated:
PG-13
Starring:
Kristen Stewart, Jesse Eisenberg, Blake Lively, Parker Posey
Directed By:
Woody Allen
Run Time:
1 hr. 36 min.
Set in the 1930s, a young Bronx native moves to Hollywood where he falls in love with the secretary of his powerful uncle, an agent to the stars. After returning to New York he is swept up in the vibrant world of high society nightclub life.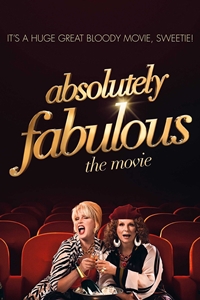 Absolutely Fabulous: The Movie
Rated:
R
Starring:
Jennifer Saunders, Joanna Lumley, Julia Sawalha, Jane Horrocks
Directed By:
Mandie Fletcher
Run Time:
1 hr. 30 min.
After being blamed for a major incident at an uber fashionable launch party, Edina and Patsy become entangled in a media storm. Fleeing penniless to the French Riviera, they hatch a plan to make their escape permanent and live the high life forever!