Times for Friday, November 16

choose date: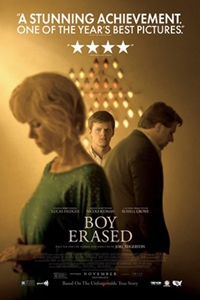 Boy Erased
Rated:
R
Starring:
Lucas Hedges, Nicole Kidman, Russell Crowe, Cherry Jones
Directed By:
Joel Edgerton
Run Time:
1 hr. 54 min.
Boy Erased tells the story of Jared, the son of a Baptist pastor in a small American town, who is outed to his parents at age 19. Jared is faced with an ultimatum: attend a gay conversion therapy program - or be permanently exiled and shunned by his family, friends, and faith.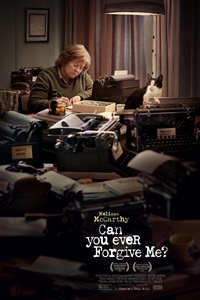 Can You Ever Forgive Me?
Rated:
R
Starring:
Julie Ann Emery, Melissa McCarthy, Jennifer Westfeldt, Christian Navarro
Directed By:
Marielle Heller
Run Time:
1 hr. 47 min.
CAN YOU EVER FORGIVE ME? is the true story of best-selling celebrity biographer Lee Israel who made her living in the 1970's and 80's profiling the likes of Katharine Hepburn and Estee Lauder. When Lee is no longer able to get published because she has fallen out of step with current tastes, she turns her art form to deception.