Times for Sunday, August 28

choose date: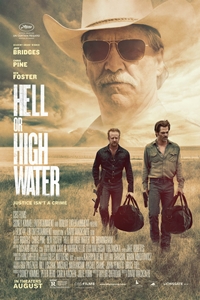 Hell or High Water
Rated:
R
Starring:
Jeff Bridges, Chris Pine, Ben Foster, Gil Birmingham
Directed By:
David Mackenzie
Run Time:
1 hr. 42 min.
Two brothers come together to rob branch after branch of the bank that is foreclosing on their family land. The hold-ups are part of a last-ditch scheme to take back a future that powerful forces beyond their control have stolen from under their feet.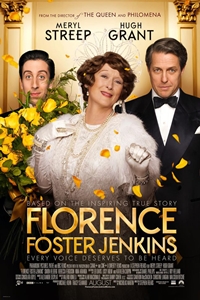 Florence Foster Jenkins
Rated:
PG-13
Starring:
Meryl Streep, Hugh Grant, Rebecca Ferguson, Simon Helberg
Directed By:
Stephen Frears
Run Time:
1 hr. 50 min.
This film tells the inspirational true story of a New York heiress, Florence, who obsessively pursued her dream of becoming a great singer. The voice she heard in her head was divine, but to the rest of the world it was hilariously awful. At private recitals, her devoted husband and manager, St Clair Bayfield, managed to protect Florence from the truth. But when Florence decided to give her first public concert at New York's Carnegie Hall, St Clair realised he had perhaps bitten off more than he could chew.