Times for Wednesday, May 6

choose date: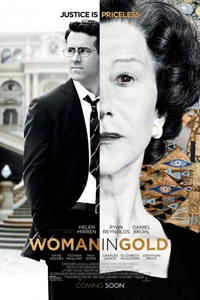 Woman in Gold
Rated:
PG-13
Starring:
Helen Mirren, Ryan Reynolds, Daniel Brühl, Katie Holmes
Directed By:
Simon Curtis
Run Time:
1 hr. 50 min.
Sixty years after she fled Vienna during World War II, an elderly Jewish woman, Maria Altmann, starts her journey to retrieve family possessions seized by the Nazis, among them Klimt's famous painting 'The Lady in Gold'.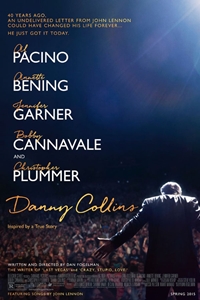 Danny Collins
Rated:
R
Starring:
Al Pacino, Jennifer Garner, Annette Bening, Bobby Cannavale
Directed By:
Dan Fogelman
Run Time:
1 hr. 46 min.
Danny Collins is an ageing rock star who can't give up his hard-living ways. But when his manager uncovers a 40-year-old undelivered letter written to him by John Lennon, Danny decides to change course and embarks on a heartfelt journey to rediscover his family and himself