Times for Tuesday, June 27

choose date: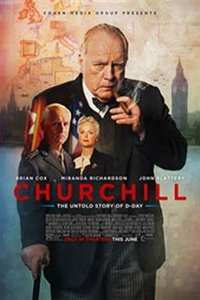 Churchill
Rated:
PG
Starring:
Brian Cox, Miranda Richardson, John Slattery, James Purefoy
Directed By:
Jonathan Teplitzky
Run Time:
1 hr. 50 min.
Tensions mount for the beleaguered British Prime Minister Winston Churchill (Brian Cox) in the days leading up to infamous Allied D-Day landings in Normandy, France in June, 1944. Fearful of repeating his deadly mistakes from World War I in the Battle of Gallipoli, exhausted by years of war, plagued by depression and obsessed with his historical destiny, Churchill is reluctant to embark on the large-scale campaign, one that the entire war effort hinges upon. Clashing with his Allied political opponents U.S. General Dwight D. Eisenhower (John Slattery) and British Field Marshal Bernard Law Montgomery (Julian Wadham), the troubled Churchill receives support and devotion from his wife, the brilliant and unflappable Clementine Churchill (Miranda Richardson). With her strength and shrewdness, "Clemmie" halts Winston's physical, mental spiritual collapse and inspires him on to greatness.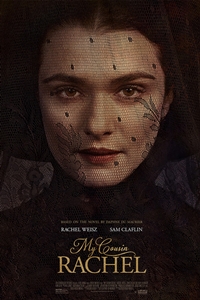 My Cousin Rachel
Rated:
PG-13
Starring:
Sam Claflin, Rachel Weisz, Holliday Grainger, Iain Glen
Directed By:
Roger Michell
Run Time:
1 hr. 46 min.
A dark romance that tells the story of a young Englishman who plots revenge against his mysterious, beautiful cousin, believing that she murdered his guardian. But his feelings become complicated as he finds himself falling under the beguiling spell of her charms.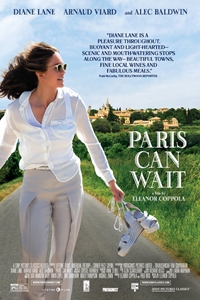 Paris Can Wait
Rated:
PG
Starring:
Diane Lane, Alec Baldwin, Arnaud Viard, Cédric Monnet
Directed By:
Eleanor Coppola
Run Time:
1 hr. 32 min.
Long married to a successful, driven but inattentive movie producer, Ann unexpectedly finds herself taking a car trip from Cannes to Paris with a business associate of her husband.