Times for Thursday, July 28

choose date: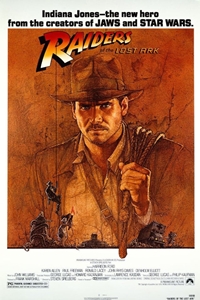 Raiders of the Lost Ark
Rated:
PG
Starring:
Harrison Ford, Karen Allen, John Rhys-Davies, Paul Freeman
Directed By:
Steven Spielberg
Run Time:
1 hr. 45 min.
Renowned archeologist and expert in the occult, Dr. Indiana Jones, is hired by the U.S. Government to find the Ark of the Covenant, which is believed to still hold the ten commandments.
Showtimes for Thu, Jul 28:
7:00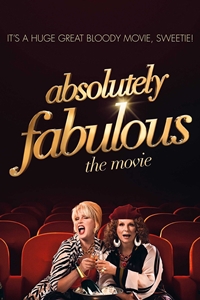 Absolutely Fabulous: The Movie
Rated:
R
Starring:
Jennifer Saunders, Joanna Lumley, Julia Sawalha, Jane Horrocks
Directed By:
Mandie Fletcher
Run Time:
1 hr. 30 min.
Appropriate for their big screen debut, Edina and Patsy are still oozing glitz and glamour, living the high life they are accustomed to; shopping, drinking and clubbing their way around London's trendiest hotspots. Blamed for a major incident at an uber fashionable launch party, they become entangled in a media storm and are relentlessly pursued by the paparazzi. Fleeing penniless to the glamorous playground of the super-rich, the French Riviera, they hatch a plan to make their escape permanent and live the high life forever more!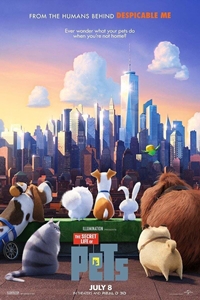 The Secret Life of Pets
Rated:
PG
Starring:
Louis C.K., Eric Stonestreet, Kevin Hart, Ellie Kemper
Directed By:
Chris Renaud, Yarrow Cheney
Run Time:
1 hr. 30 min.
A comedy about the lives our pets lead after we leave for work or school each day.
Showtimes for Thu, Jul 28:
12:15 | 2:15 | 4:20 | 8:30